Food Festival
I must admit, I eat ALOT, but why stop here... Let me share it with everyone and here is some of my best KONICA session with my loving food.
First, let me introduce one of the finest restaurant in Danau Kota which I dunnu what it is called, just know where to find it.
This is the famous RM8 fish. You can ask for any style you want and believe me it is BIG and worth the money.
Spicy Kang-Kong cooked with sambal.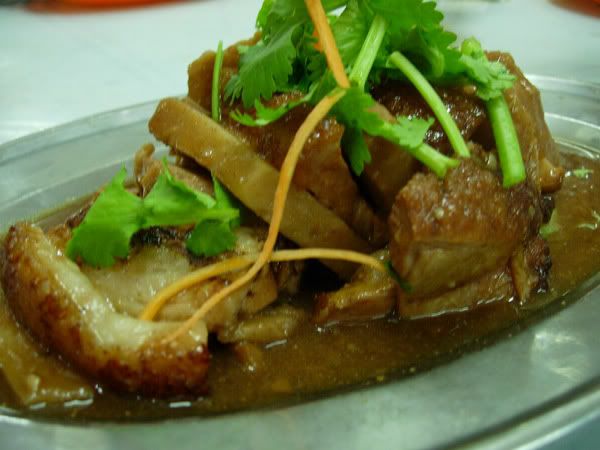 Not forgetting, this delicious fried pork with yam.
Next Stop… Manhattan Fish Market at Ikano, where you can find some nice cheap western-style cooked seafood.
Luv it when they burn the thing in front of me, felt so exclusive. Du-uh.
Careful, 4 prawn encounter.
Next, we have Johnny steamboat at 1 Utama.
The lemon chicken a bit sweet but tender. Dun like the small portion.
Kailan cook too much with oyster sos. STICKY but still ok.
The tomyam sup was ok, infact the only dish which I think it is nice.
Kerabu was ok, but not my cup of tea.
One word. SUCK!
Hmm, no complain for the fish here. What are you looking at.
And the following stop is the Secret Recipe at Damansara Utama.
Garlic chicken. Nice and full of flavour. But portion too small. REJECT.
Tick with black pepper sauce and the portion are ok. Acceptable. PASS
Anyway, until then. Hope you are not cursing me for making you hungry and enjoy the picture.