Kingdom of Heaven, Starlight Cinema of Hell!!!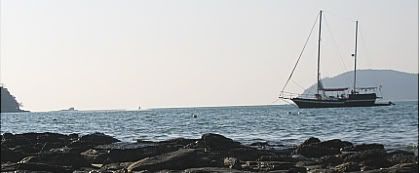 Cantonese people like to say Chi Kei Loh Suih (Sendiri Cari Pasal) which is obviously true because we human tend to have itchy backside when it come to try something new and end up complaining like I am. Yesterday night, my friend ask me to go Starlight Cinema to watch Kingdom of Heaven and forgive my ignorance, I thought there is some new cool cinema opening up with giant wide screen, good surround sound system and which however, what I didn't aware was the wider open space with no chair or even aircond. After so much of consideration, I thought that this might not end up so bad because since it is open air, I thought that I can smoke which end up CANNOT.

Don't get me wrong, but the show is kind of okay and the idea of Starlight Cinema is good but this is just isn't my cup of tea. I would rather pay 20 buck to sit in a normal comfortable cinema plus large caramel popcorn on my hand. Seriously, if they were to remake Kingdom of heaven on my very own version, it would definitely called Starlight of Hell which starting me as the main character. The story of Kingdom of Heaven portrait a knight a.k.a black smith who was destine to lead a bunch of soldiers while my version of Starlight of Hell portrait a normal typical and pathetic of myself who is not destine to go Starlight Cinema ever again. PERIOD!!!
Note: Picture taken in Langkawi.